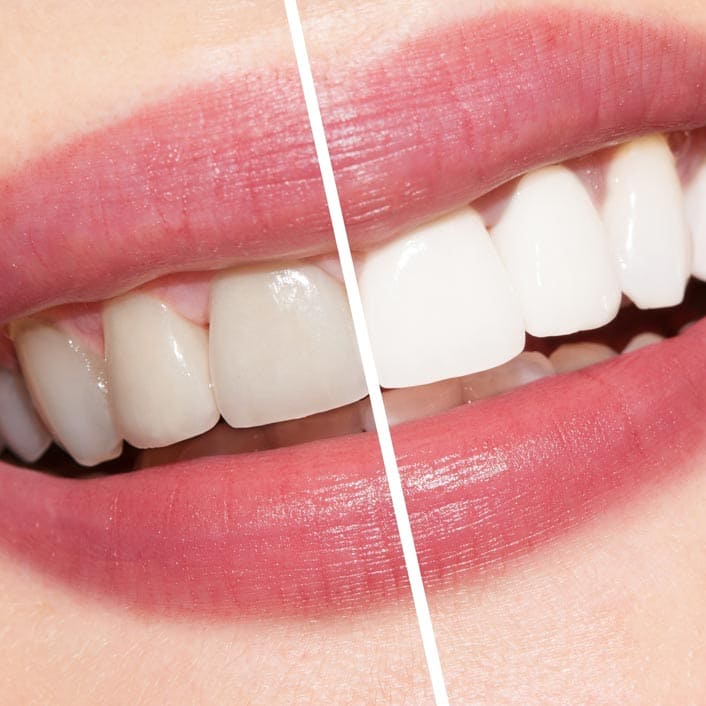 Whitening
Who doesn't want a brighter smile?
Are you embarrassed by stains? Are you simply hoping to restore your smile's brilliance? No matter your reasoning, it's widely known that a beautiful smile can mean everything for your confidence and the impression you make. You deserve to be proud of the way you look. Today's technologies provide a wide variety of whitening options to fit every need and every budget. Our practice offers the following options:
KOR WHITENING
KöR Whitening is a safe and effective whitening procedure performed in-office followed by easy at-home maintenance. First, we'll make molds of your teeth so we can create your custom-fit whitening tray to wear with the KöR whitening gel. The refrigerated gel has specialized materials that provide oxygen to the teeth, which helps dissolve stain molecules and whitens the teeth while blocking out saliva and other fluids that can interfere with the whitening process. KöR Whitening gels provide 6 to 10 hours of whitening activity, compared to a typical gel that only allows for 25-35 minutes.
Following your in-office visit, you'll be able to take your whitening tray and gel home for easy at-home maintenance. The refrigerated gel can be worn day or night for your comfort and convenience. KöR Whitening is perfect for any age, is entirely safe for the teeth and gums, and provides amazing whitening results with little to no sensitivity.
SINSATIONAL IN-OFFICE WHITENING
We use Sinsational® in-office bleaching as another whitening solution at our practice, and it takes less than 30 minutes! During the procedure you will wear a pre-filled silicone tray in your mouth onto which an LED light will shine. This light activates the gel's whitening ingredients, leaving you with a new brighter smile. It's fast, easy, comfortable and affordable! Ask us about Sinsational whitening today.